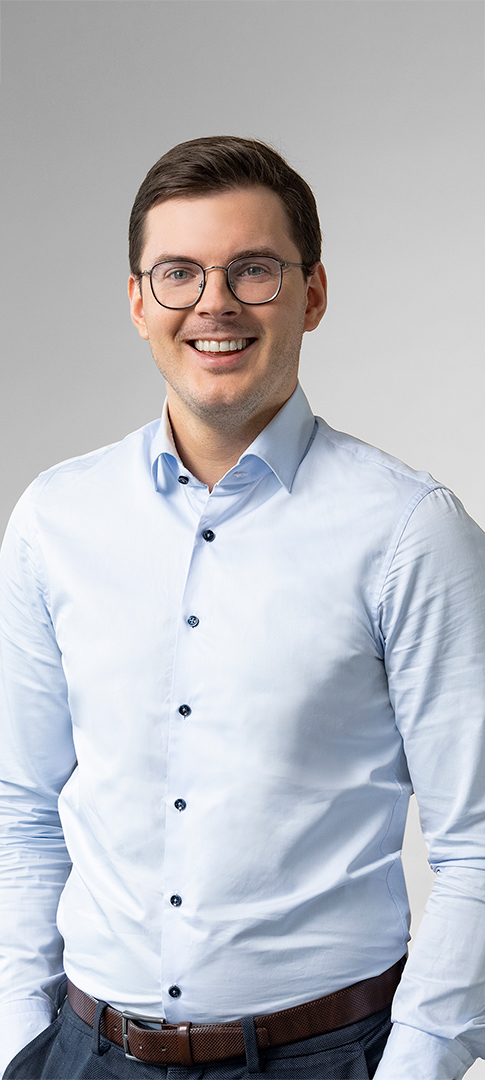 Leifur Gunnarsson
Attorney / Associate
leifur@lmg.is
Leifur Gunnarsson is an attorney with experience in the fields labour law, social welfare law, data protection and general legal advice.
Alongside studying at the University of Iceland, Leifur worked at the District Commissioner of the Westfjords, the Data Protection Authority and was an assistant teacher in Law of Obligations II. He was active in student activities, sitting on the board of his student association and being the Vice-President of the association of Nordic law student associations.
He began working for the trade union movement while finishing his studies, but he graduated as a Magister Juris in the beginning of 2018. Later that year he started working at the Icelandic parliament. Additionally, he has been consulting the European Commission through the European Labour Law Network from 2017 and been in the Electoral Commission of Reykjavík from the same year. He began working at LMG in January 2022.
Leifur lived in Seattle for nine years in his youth and spent half a year doing his exchange at Uppsala University. He has therefore experienced different cultures which has piqued his interest in travelling. In his free time, he likes fishing, hiking as well as sport and exercise in general.